The United States Plus Canadian Privacy Act conditions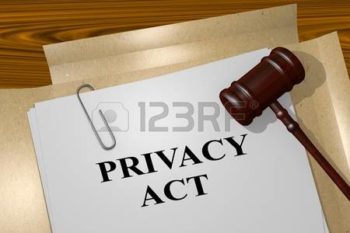 Are governed by the following laws:
The Privacy Act of 1974 (Pub.L. 93–579, 88 Stat. 1896, enacted December 31, 1974, 5 U.S.C. § 552a), a United States federal law.
AND …
The Digital Privacy Act to amend the country's federal Personal Information Protection and Electronic Documents Act (PIPEDA).
In accordance with the said above stated laws, your e-mail address will never be sold, rented or given away to anybody except in the manner prescribed by court order under the following U.S.A. and Canadian laws that if you commit an offense that requires the release of your information. Or if this blog and its database are sold, or you choose in blog comments, to post private information.


Collection and Use of Private Information
In order to subscribe this website, a user must first complete the registration form. During registration, a user is required to give his valid contact information (name and email address). This information is used to contact the user about the service and products we provide or wish to provide.
Kids Privacy Act
Frans Frantic Marketing supports the U.S. federal regulations on children's privacy. This means that we will not keep your personal information on record. If you contact us in the future, we will not be able to refer back to this message.
YOU MUST BE EIGHTEEN (18) YEARS OR OLDER TO ACCESS THIS WEB SITE. IF YOU ARE UNDER EIGHTEEN YEARS OF AGE, YOU ARE NOT PERMITTED TO ACCESS THIS WEBSITE FOR ANY REASON. DUE TO THE AGE RESTRICTIONS FOR USE OF THIS WEBSITE, NO INFORMATION OBTAINED BY THIS WEB SITE, FALLS WITHIN THE CHILD ONLINE PRIVACY ACT (COPPA) AND IS NOT MONITORED AS DOING SO.
Right to unsubscribe
Our users can unsubscribe and be removed from all newsletters and databases at anytime they wish.
Notification of Changes
Any changes or updates to our Privacy Policy will result in an email notifying you of said changes or updates. It may be inclusive of a special post. The subject line will give you express information.
Sincerely,
F

ran Klasinski – Owner/Publsiher
Frans Fractured Marketing