Amazing! American Thanksgiving is not even here yet and they have Christmas on the shelves?
Ah, I know the problem! Thanksgiving is not known so much for dry goods.
The foolishness here is imagining the smart marketer thinking Thanksgiving. The products that need to be moved would be Turkeys, specials on bread for the dressing; neat meat and nuts combo deals.
The faster-moving more profitable items would be roast pans, Turkey basters; turkey -stamped dinnerware; Festive cookbooks; you get the idea.
So next year, while you sit on your duff, thankful the kids are back in school, think Thanksgiving and see what profitable ideas you come up with.
As a pro-active EasyBusinessBuilder, you know your coffers will be filling up fast as you use the page building tools to create your masterpiece.
Happy Thanksgiving
To all my American friends and family and all who celebrate now.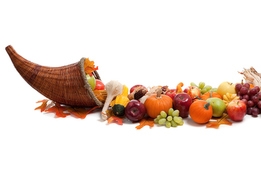 To Our Success,

Fran Klasinski – Warriorlady
Mentoring you with common sense
Marketing with finesse
ADD ME: Skype- fran.klasinski
fransfranticmarketing.com/about/
© 2019, Fran Klasinski. All rights reserved. on republishing any parts of this post, you must supply a link to the original post